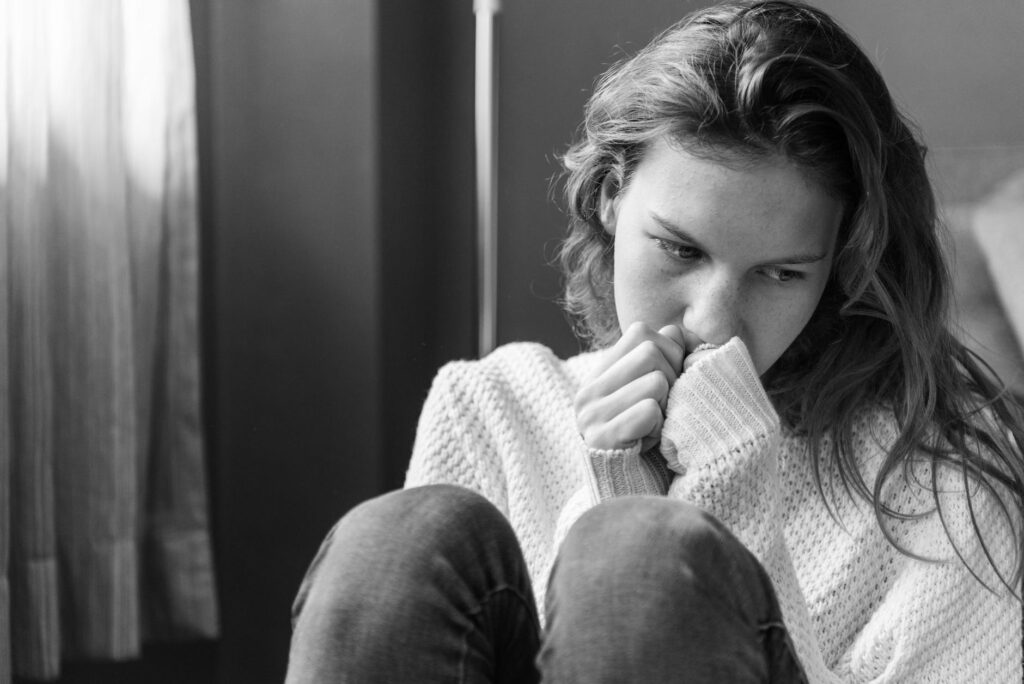 Jamie, did you know? Just 4 weeks after fertilization, or 6 weeks since the first day of the mother's last period (LMP), the "little one" is still tiny (about 1/8″), but the central nervous system structure has formed … the brain and spinal cord. The heart can be seen on an ultrasound beating from 100-120 times a minute.
Jeremiah 1:5 "Before I formed you in the womb, I knew you."
The pastor of Jamie's church began his sermon that Sunday in January by reading a familiar Scripture, Jeremiah 1:5: "Before I formed you, I knew you …" (NIV)
Pastor James spoke with a forceful intonation as he began. "Most of us also know Jeremiah 29:11: 'For I know the plans I have for you,' declares the Lord, 'plans to give you hope and a future.' Such a comforting promise," he added, becoming softer, more reflective.
Then, pausing, the pastor looked around his congregation. "But, I have a question for us to consider this morning. If God forms life within the womb, and He has good plans for each and every one, what happens when, by choice, we terminate unborn lives?"
Pastor's question hung in the air, seemingly forever. Not a sound could be heard in the large auditorium as the people silently processed the pastor's question.
Jamie felt her own heart pounding hard in her chest. She wondered if her mom and dad could hear it like she could. She scrunched down a little lower in the pew, wishing she were invisible. Looking down at her Bible, she could at least escape eye contact.
Jamie had been in church her whole life, 17 years. The local church was a place where she had always attended Sunday School, worship services, and now as a teen, the youth group. This was where her friends were. She was sitting in her usual place, but she was hiding an enormous secret. An awful, most terrifying secret.
Jamie was pregnant. 
Had anyone noticed how miserable she was? Had she smiled enough in the past week to keep everyone in the dark? Nobody can know about this, Jamie thought. NO ONE. Life would never be the same again.
Jamie wrestled with her own thoughts during the rest of the sermon, gladly ready to flee when the final song was sung. After service, Dad asked if she and her mother wanted to go somewhere to have lunch.
Quickly she offered a negative before Mom had a chance to say anything. "No thanks, Dad. I have a ton of homework to take care of today. I'll skip," Jamie said, trying to sound as casual as possible with her unlikely response.
Later that afternoon, the phone rang. "Jamie! It's Leah — for you," her mother called.
Picking up the phone quickly, Jamie said, "Leah, I'll have to call you later, or see you at school tomorrow, OK? Sorry I can't talk now … too much homework to catch up on. Hope you understand." She hung up quickly and walked back to her room to be alone.
Jamie couldn't face Leah. Not now. They had taken the vow to remain pure at the same youth camp. Jamie wanted to wait until she married the man of her dreams, the one she would have her family with. She and Leah were best friends, but she couldn't tell her what happened. Leah would never look at her in the same way. Leah would never respect her again.
Jamie knew that even if she could hide her secret for a little while, she needed an action plan. She had always opposed abortion and she adored children. But, now … she was facing a terrifying reality. Would her parents forgive her, she wondered.
Jamie thought, "I know God is forgiving, but … what if I decide to get an abortion? But, I can't go through with this pregnancy. I just can't," Jamie muttered. "I have to check into abortion. But what about what pastor said? Does God have special plans for this little one?"
Jamie threw herself onto her bed, burying her face in her pillow to muffle her cries as she wept. There was so much to think about … but she couldn't pray. Not then. She felt a million light years away from God.
Oh, God, Creator of all life on Earth. We humans often make choices which are contrary to Your good plans. You understand our weaknessess and You know how our free will often separates us from you. Help Jamie understand what she is about to do and look for a better solution. In Jesus's name.