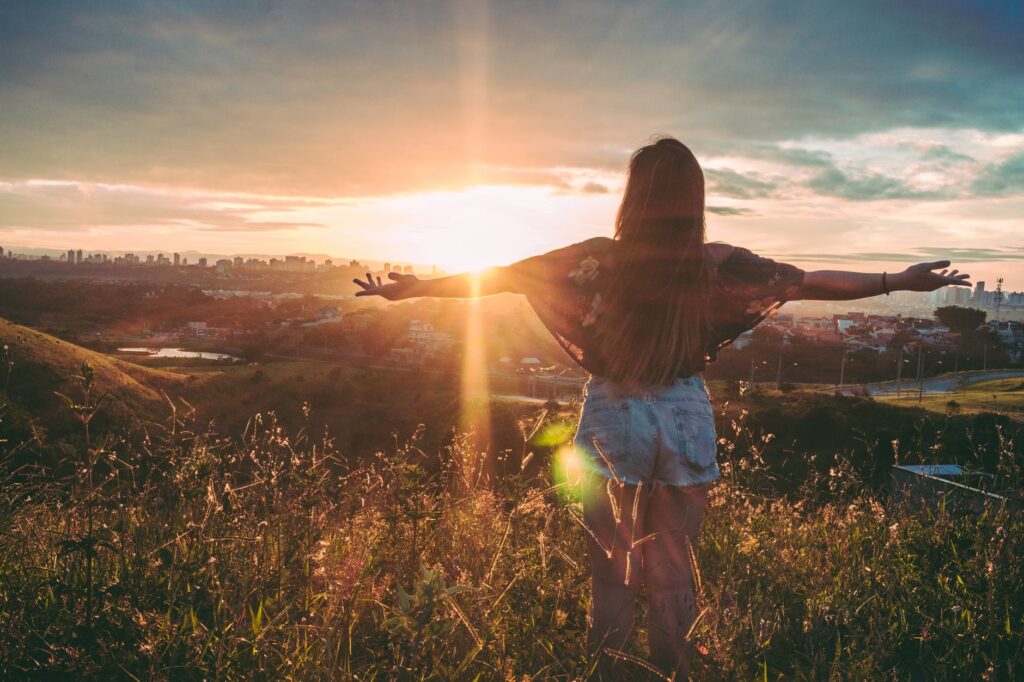 So many life changes have occurred since I last wrote, and by now pastors, singers, and people gifted to share faith have offered abundant advice, truths, and prayers to help us handle our catastrophe. When we first heard about Covid-19, fear ripped across our land. What untold millions would be impacted by this new and deadly disease? We listened to the news ad nauseum; enormous numbers of people would succumb, they said, calculated on little known reports coming from other countries.
We were vulnerable. As the curtailing of a "normal" American lifestyle became our status quo, I prayed and read my Bible. I found scriptures which calmed my own troubled heart, and wanted to share them. Yet, I felt scattered, and struggled to think I had anything of value to add to this conversation.
I was suddenly thrust into the quest for basic supplies: Sam's Club in the wee hours of the morning, online shopping (forget the sales) requiring curbside pickup, discovering many items were limited for purchase, or there were none at all. Finding toilet paper became a central topic of conversation among friends and family, sometimes as a joke, sometimes as a serious point of desperate need.
I prayed for America and its leadership daily. I prayed and still pray for our nation to seek God's will in this time of stopping our usual endeavors. Yet, in agreement with others, I don't pray for us to return to "normal." Why? Because as a whole, our culture has turned its back on God. The Biblical roots of our nation have been replaced by secular humanism and "tolerance" of most everything … but Christianity. Long held truths and foundational American beliefs have been challenged as wrong, outdated, or simply problematic.
So where are we in this limbo state? American life = busy. Everyone is busy. If we are busy, life is as it should be goes the mantra. Children are busy. Parents are scrambling to keep up with jobs and "busy children." Even many seniors keep busy. Some are chasing all the to-do's on their bucket lists or looking for ways to find comfort in their final years. The enemy of our souls wants to keep us busy. Then there is no time to ponder the deeper things, the things that truly matter when nothing else does.
When this life is over, will you have a relationship with the God of the universe? Are you grounded in a faith that assures you will live your eternal life in a heavenly place, a place where there are no more tears and sorrow? Your spirit will live eternally. But do you know where? In Psalm 46:10, God speaks his truth over us busy ones: "Be still, and know that I am God." One day when you face your own mortality, this will be the only thing you need.
As I face the Coronavirus head on, I know it has been a disrupter. On a lighter level it has stopped me from pursuing some of my present goals. I halted what had been pressing projects to sew masks for family and friends. It caused me to learn how to maintain relationships through technology. It forced me to learn new ways to gather food and supplies without entering a store. It has temporarily stripped our economy, and while the government prints money, we wonder how it will ever be repaid. And, most deeply, my heart aches as I grieve the loss of a sister-in-law who was struck down by this dreaded contagion. But, God. He has her in his care at this very moment. Because of her relationship with Jesus Christ, I can peacefully release her.
Yes, I have hope. God is sovereign over all things. If you believe there is a Creator, He is a power we cannot fully grasp: omniscient, omnipotent, and eternal, for starters. But, we know a lot about Him, and His will is for our good. Will this pause in life be something God can use for good in my life? What will I do with this pause in life? He makes clear from the beginning of scripture to the last page, he desires a relationship with the people he created. He made us for relationship. He loves you. He loves me. It is God himself who is the "lifter of my head" when sorrows make me downcast. He is for me, not against me. He has a good plan for my life, and promises an eternal home filled with beauty and joy. He calls me to come near;Â he awaits patiently when I am lost in earthly "busyness." He calls us to come now.
"So do not fear, for I am with you. Don't be dismayed, for I am your God. I will strengthen you and help you; I will uphold you with my righteous right hand." Isaiah 41:10 (NIV)