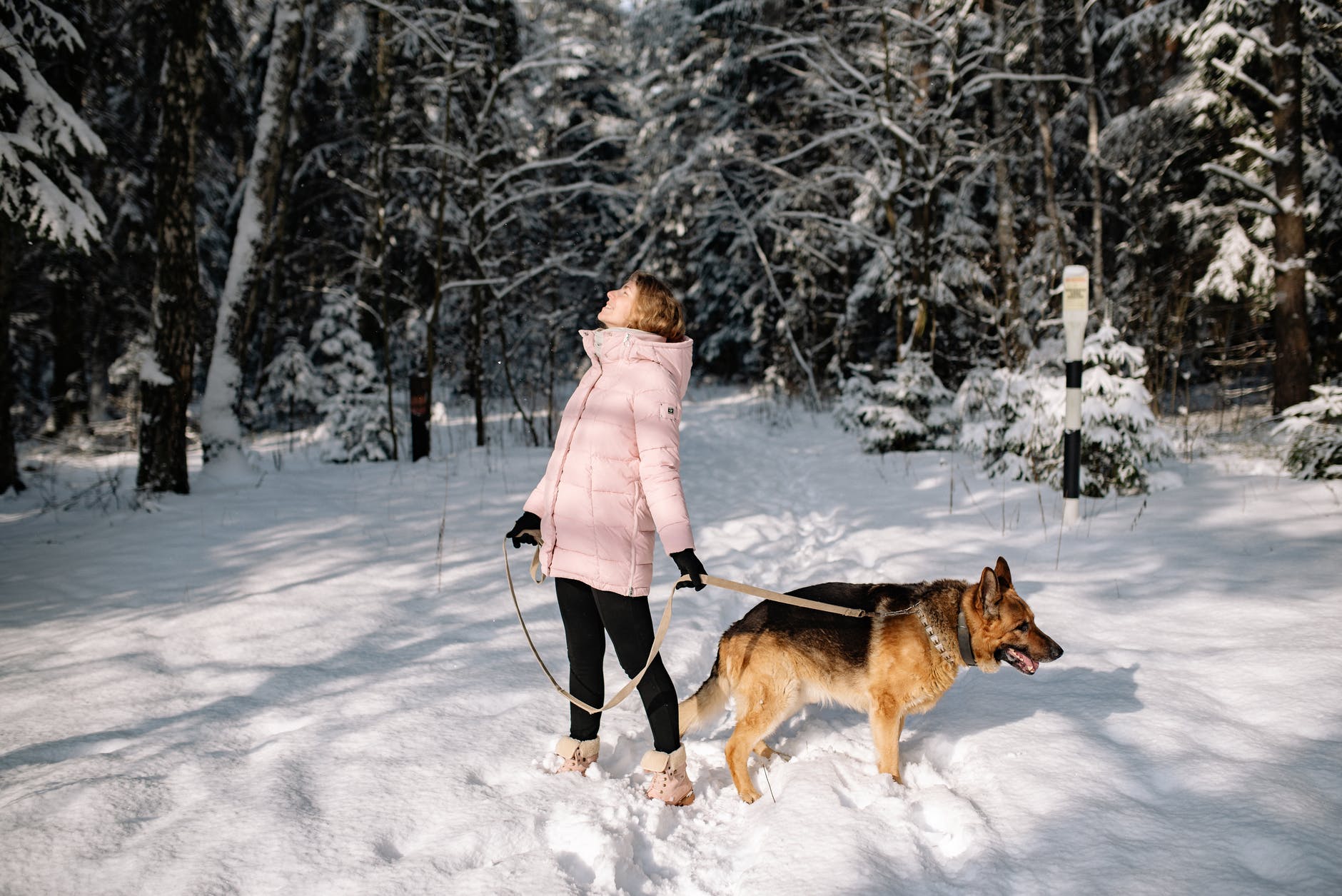 It was a blustery cold morning, and as usual, I was walking my dog. It was what we always did after breakfast. Why, I wondered, did he always seem to stop to investigate a good scent when we were walking in the shade? It felt at least ten degrees colder than when we were in the sunlight! The windchill didn't seem to bother my furry friend, but it was biting through my parka in a most piercing way.
Since our home sits on the shady side of the street, I decided I needed a course correction. A new routine. Going forward, IÂ took command of my "mostly" obedient German Shepherd, and crossed the street as soon as we exited our cozy home. I made a deliberate choice to walk in the bright sunshine and relative warmth. After a few days of this new plan, I started to sing, like a young child, making up my own tune: "Walk, walk, walk to the sunny, sunny, sunny side…." The more I did this, the more clearly the Lord spoke to my spirit.
The parallel seemed clear. "God is the light …" we are told in Psalms 27:1. When we make the decision to walk in his light, with God beside us spiritually speaking, he does make a difference, no matter what pain and discomfort we encounter. Scripture confirms this cause and effect in James 4:8 (ESV). "Draw near to God and He will draw near to you." Notice how we are to make that decision first. God is waiting for you.
When you face the raw chill of physical, emotional, or spiritual pain, what do you do? Perhaps you experience the normal emotions of human grief. You want to deny what has happened, at least in the beginning. It feels so impossible. Once reality shakes out the truth, you may feel the grip of anger and sadness. Whenever you feel like a victim and all is lost, choose to run into God's light. It's our choice to remain in the misery of the season of despair, or to take steps to draw nearer to God. There, we are assured, He will draw near to us.
Psalm 91:4 provides us with a beautiful word picture: "He shall cover you with His feathers, and under His wings you shall take refuge, (NIV)" In his refuge, you can find healing. Run toward his light and be warmed. It is there where we will be overcomers.