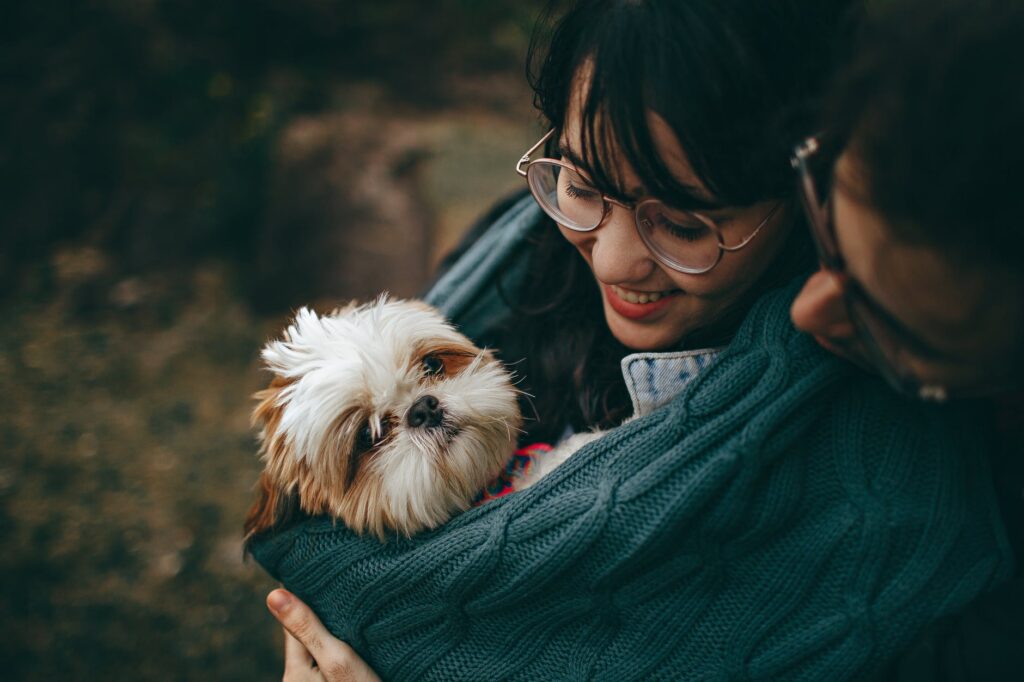 To Be Loved
I've been thinking a lot of about dogs lately. Some people have said the word dog is "god" spelled backwards. I agree with the spelling inversion, but the God of the Bible is Almighty, all powerful, Creator of the universe, and so much more. Dogs cannot compare to my awesome eternal God. But this I know: Dogs do in some small way capture the essence of God's faithful forgiving nature–love personified. It's one thing to own a pet, but to BE LOVED by one takes the human/animal relationship to a whole new level.
Attributes
Treat dogs kindly and they will return their love and loyalty without reservation. Have you ever looked into a dog's eyes and noticed the unconditional love flowing back? "If only they could speak," I have often said. But honestly, they communicate quite well without our language. In my observation, a dog's purpose and primary desire is to be near and to love. For this gift of love, I am grateful to God who had us in mind when He made all the creatures of the world.
Why do I spend time pondering the lives of canines? They are only one species of God's great and wondrous creation. My life has been long and blessed with the abundance of unique animals I have known and loved: dogs, cats, horses, bunnies, and even a very funny goat "kid" we bought when the children were young. Perhaps my recent reflections are stirred because my present two "best doggies" are now old, with aging health issues. I must face the fact they won't be with us for much longer.
A Time for Everything
Scripture tells us there is a time for everything. A time to be born and a time to die. A time to weep, and a time to laugh. I know how the breath of life draws a final conclusion to even the most vibrant and influential of lives, human or animal (and I do believe in the distinction). No matter how familiar my brain is with the seasons of life, death still shocks my system. It's like a trick I must grapple with–every single time. "How can it be?" I ask, shaking myself to accept the reality that a living-breathing-vibrant being is no more.
Hope in Loss
Yet I have hope. Because of the gift of eternal life through Jesus Christ, the sting of death is diminished. Not eliminated, I add honestly. I still grieve the losses of those I love. For my human loves, I have the hope of heaven's reunion with those who trusted Christ and have gone before me. For my furry friends, I have rich memories of the seasons in which we ran, laughed, cuddled, and exchanged love.
For now, I will hold my aging "puppies," tell them how much they are loved, and thank God for such a gift–a tiny representation of His even greater love. Love has risks. Without love, life is empty. I choose to love, to endure the pain of loss, and cherish the days of laughter. Now, go hug a person or a pet today, and tell them how much they mean to you.