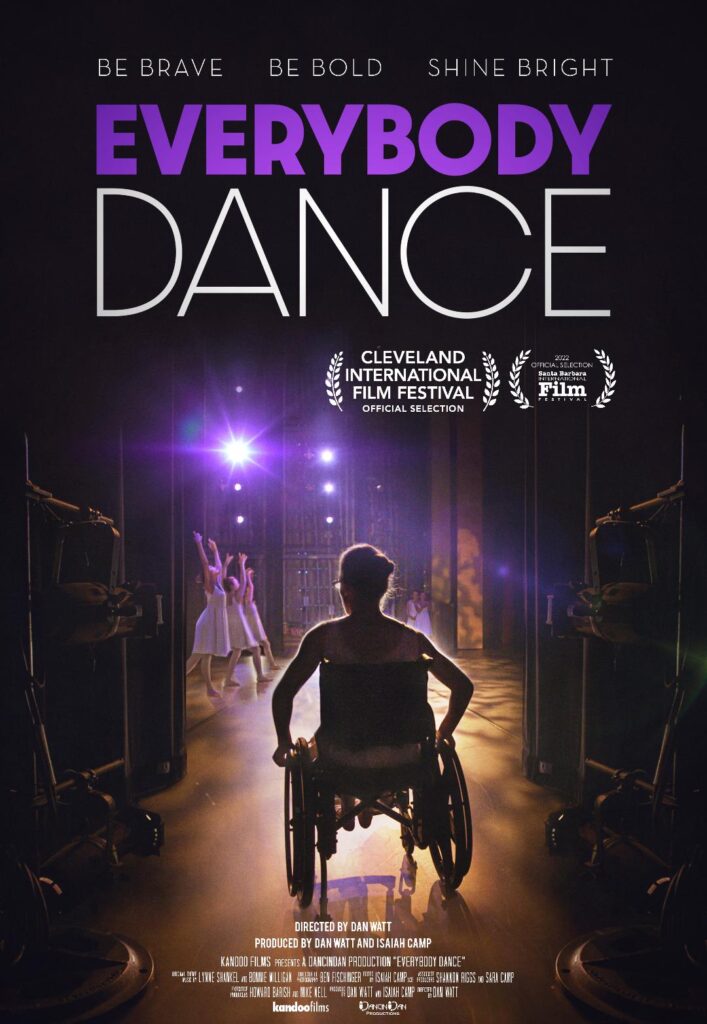 Dan Watt and His Creative Project
I am excited to share a creative venture, not mine, but a filmmaker named Dan Watt from Los Angeles, CA. Dan found me through some writing I had done for dove.org, a faith and family site for reviews of today's media. Dan was always fascinated by true stories and desired to see how the determination, dedication and commitment to studying the arts could be applied to everyday life. I was drawn to Dan's project because I believe in inclusion and the positive impact it makes. I have two beautiful grandchildren in my life who have grown in incredible ways through their studies and pursuits in the area of dance.
Dan's Story
As a former dancer and dance teacher, Dan had a dream about two girls he taught a number of years ago. The girls both had autism, but other than relying on their mother's input regarding a sensitivity to touch, he used very similar teaching techniques. Then Dan met an amazing teacher named Bonnie who owns All Kids Dance Studio. It's an all-inclusive dance program to teach children with autism, cerebral palsy, Down syndrome, and more, alongside typical students. He realized this story needed to be shared with the world. Dan wanted these stories to come to light so he took a leap of faith to produce and direct a documentary about this topic.
Providentially Equipped
Dan worked for five years at Columbia Pictures in development and then worked with SYCO, Simon Cowell's production company as the coordinator for his scripted, TV, and film department. Now he has taken the leap to become an Independent Producer. Everybody Dance, once a mere seed of an idea, is a reality. It has already received five stars and a ribbon from Common Sense Media who reviews films for families. [https://www.commonsensemedia.org/movie-reviews/everybody-dance.]
Everybody Dance – Family Friendly Documentary
EVERYBODY DANCE is a touching and uplifting documentary about the power of artistic expression and why we all benefit from opportunities to learn an art form. Everybody Dance offers information about disability and neurodiversity that may encourage empathy for some viewers and provides a lot of food for thought about a wide range of subjects like arts education and being a more inclusive culture. In this film you can follow five kids, their families, and teacher on their journey through life as they prepare for their dance recital. Here is the link to the movie trailer: https://youtu.be/6Ft8E4-HJrw.
Where to Watch Everybody Dance
This documentary is appropriate for the whole family. It is streaming on Prime Video, Apple TV, iTunes, Vimeo, and Google Play. To learn more about the film and these amazing kids, follow @EverybodyDANCEdoc on Instagram and @EverybodyDANCEdoc on Twitter.
Let's CELEBRATE and raise awareness of the disability community. Inclusion is important and you'll see the children blossom before your eyes. Contact Dan at dancindanw@aol.com.